ASSOCIAZIONE NAZIONALE FOTOGRAFI MATRIMONIALISTI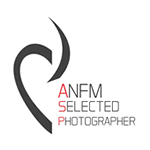 In order to maintain full transparency with its customers the ANFM
(National Association of Wedding Photographers) commits to the following contract agreement:
– it ensures that the photographer mentioned in the contract will be the same photographer performing the requested photoshoot and will not replace him or her by any other internal or external collaborator of the studio
(except in case of documented severe inability to perform the work).
– it also ensures that the images submitted to the customer to present the works are the actual results of the technical and creative skills of the photographer mentioned in the contract.
– it ensures clarity regarding prices and will deliver – along with the contract – a price list of all extra costs and options that may be required in the future such as: additional prints, photo albums, reprints and any other additional element which may affect the initial quote.